The simple answer is yes.
Oftentimes significantly.
We work with a lot of companies that have exit plans in their sights. Perhaps not for some years, but they are keeping a watching eye on the future and taking steps now towards maximising their future financial outcomes.
These companies have built up a solid reputation over decades, building their client base through organic growth. Through consistently doing a good job, they have achieved turnover in the millions delivering specialist, technical services throughout the construction sector.
But often, with the focus inside the business primarily on delivery, the brand can get left behind. This can mean that websites look out of date, in their styling and functionality, and key messaging and value propositions become very service based and not centred around the core needs of their customers.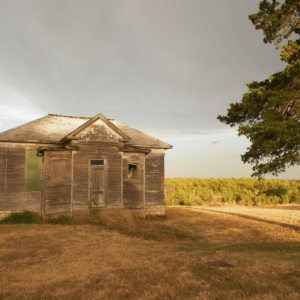 To draw a parallel with house sales, the company can start to look a little like a well-loved and well-lived in family house after 20 years, rather than a smartly improved home that the prospective new owners can envisage their futures in. And, as a consequence, some prospective buyers look to see if they can get a bargain.
It's important at this point to recognise though that the concept of 'brand' far exceeds the idea of a nice-looking logo and a snappy tagline. It's more about what your customers say about you when you're not in the room. And if you aren't dictating that conversation through evidencing your customer-focused core values which have been developed to reflect your competitive advantage, then you don't really have a brand.
If you aren't sure if you do or don't have a well-developed brand, one indicator is your ability to attract new staff. Organisations like Google don't have an issue with recruitment, and that's not just because of the staff perks. Their brand story is so compelling that they're a very attractive employer across the board. And that also reflects in company valuation.
We spoke to Elephants Child, a well-respected business growth adviser, to see what some of 'The Herd' there had seen and experienced in relation to valuations and brand.
Martin Brown, Chief Executive Officer of Elephants Child, has decades of experience of guiding companies to grow and develop, and has seen how well-developed propositions, customer focused messaging and modern visual branding can attract potential purchasers, and command a higher sale price.
"This is not only because they look like a more appealing prospect, but because it's no coincidence that companies with these attributes also have pipelines that are appealing. Companies that have really thought about what they want people to think, feel and say about their company, are optimising their capacity to attract customers. Rather than leaving it to chance, they are driving that relationship and drawing the right type of prospect to them."
Geoff Gwynn, Business Partner, has been with Elephants Child since 2017 and advised hundreds of companies on how to reach their potential during the build-up to selling.
"A prospective buyer is most likely borrowing the money they need to buy your company. They need to be convinced that it will continue to be profitable once you exit. If you've relied on your personal standing in the industry to bring in leads, that leaves the company in a vulnerable position without you. We want to help business owners to, effectively, make themselves redundant before selling, and brand development is a key part of that."
Geoff's experience has been that one of the most under-utilised tactics is persona development.
"Businesses don't know enough about their specific customers. They are throwing mud around trying to attract everyone, rather than focusing down on the customers that they can most effectively attract and who are the best fit for them. This can also mean they haven't identified yet which are their most profitable customers and aren't taking steps to specifically seek more, impacting sales potential and therefore valuation."
Investors aren't looking for somewhere just to park their money, otherwise they'd just buy Amazon shares, they are looking for an opportunity. But they're also looking for indicators that there is a bargain to be had.
A company with an under-developed brand sends a sign to investors that there could be a degree of naivety that could be exploited. If this opportunity hasn't been grabbed, what other elements of the business haven't been fully optimised?
"Saleability of a company comes down to revenue (current and future) and profitability. Marketing activities aimed at improving brand improve your ability to grow margin, as this is where perceived value sits."
Says Anthony Thomson, Chief Business Officer at Elephants Child.
"Using marketing to better customers' understanding of the value you bring to them will enable you to increase prices, and therefore margin."
Anthony, Geoff and Martin agree that for most people, selling their company will be the first, and only, commercial sale they ever undertake. And you can only sell a company once. But with 4 out of 5 companies not selling first time round, it's not an easy ride. And often preparations are left far too late.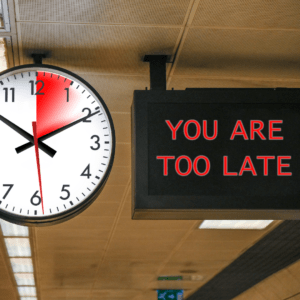 Giving yourself 18 months to prepare for sale will not be enough to make significant, and importantly, lasting changes. Not least of all, our business growth advisors would be recommending that the 18 months leading up to sale is not the time to be increasing spend. Rather, reducing costs will improve your EBITDA. So ideally you should be looking 3-5 years ahead of your anticipated sale timeframe to give you time to embed your positioning, support this with evidence, develop a culture and fill up your pipeline.
This way you can be sure you've done everything you can to not only maximise your potential sale price, but also to make the business as attractive a prospect as you can to stand out to purchasers for all the right reasons.
Get in touch to discuss ways to strengthen your brand to ensure you achieve the best sale price for your company.