There is someone out there right now who is re-considering their current provider or actively looking for someone who provides your service. Yet, most likely, this potential customer is thinking they are able to buy a comparable product or service from every different supplier, for roughly the same price.
So, how can LinkedIn help you turn this potential risk into opportunity?
Even if a potential customer is unlikely to buy directly from you after seeing just one post, that post will contribute to their greater knowledge of your company's expertise and how you like to do things differently, and arguably better, than your competition. Consistently posting content that your customers find genuinely useful provides clues about what it's like to work with you, how other people find using your service or products, who your staff are and how they operate…..all of these insights bring life to your brand and help to convert prospects into customers, and customers into loyal advocates.
Need to be convinced that LinkedIn is worth the effort?
We have the evidence that even high value projects convert as a direct result of LinkedIn.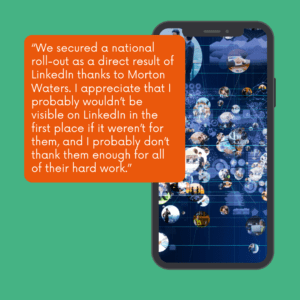 Within 10 minutes of posting a thought leadership article about securing data centres, the Security Director at Credit Suisse commented on the post asking our client's sales team to get in touch. That client has now completed this project, with more sites planned.
You could put it down to serendipity. But since then, the same client has gone on to win a further four new major projects which they also directly attribute to LinkedIn – one via an ad campaign we ran, and the others as a result of the sales team having a greater presence on the channel.
You can see why we aren't believers in coincidence.
We don't want to labour the point that LinkedIn is worth it, but if you do need further evidence…
70-90% of the B2B buyer journey is complete before prospects make contact with suppliers (Forrester Research) – you need to be part of their thought process, you don't know how many opportunities you're missing out on simply by not being present enough
Consumers engage with 11.4 pieces of content prior to making a purchase (Forrester Research) – having a regular supply of topical content is key
Consumers are 5x more dependent on content than they were 5 years ago (Nielsen)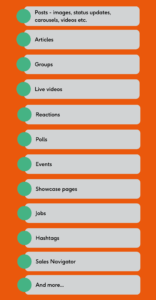 You might be thinking, "fair enough, I know I need to do it, but I don't have time".
Understandable.
LinkedIn has so many functions, it can be difficult to know where to start and what you can do quickly, to get maximum value from the short amount of time you have available.
Help is at hand!
Below we've provided an overview of the six things you should be doing as a bare minimum. Of course there is more, but we'll cover the detail in future blogs.
1. Start with a strategy
First off, note down your strategy. It doesn't need to be overly complicated or long, you just need to focus on your objectives and keep your target audience in mind.
Your objectives may include some or all of these:
Growing your reach

Find clients
Find partners
Find opportunities

Driving people to your website
Build trust

Demonstrate knowledge
Gain recommendations

Bringing your company values to life
Easing recruitment
When working through the remaining five points, keep your strategy to hand to check intention against delivery.
2. Optimise your company page
It's important to have a full company profile if nothing else. Make sure you have an interesting header banner as it's the first thing people see. You could use this space to promote an ebook or highlight a particular service, for example. Also ensure your company logo is clearly displayed as the profile image, then work your way through completing all sections.
Tip: click on the pencil icon to edit the various sections, and don't forget to add in your specialities as these act as keywords on your company page and help you get found in searches.
3. Your personal profile matters too
People buy from people, so it's no good having a fully optimised company page if your personal profile – and those of your employees – are looking neglected.
We often find that the personal connections you have are more beneficial than followers of the company page, and we achieve better results for clients when we post on both the company pages and via the personal profiles of the senior management team.
A few golden rules for your personal profile:
Avoid ranting – it doesn't look very professional
Typos are a definite no no
Remember, it's not Facebook – make sure the content you post fits the audience of that channel (this goes for all of your social channels, and should be covered in your strategy)
Avoid any kind of overly complex job description – it's confusing and can sound a bit ridiculous. This formula is a good place to start:
[Title], [Company Name] – I help [avatar] [benefit or result]
Get your profile picture right. If you can, invest in some professional photography to achieve a consistent look for all employees. You want a professional representation of you, so some specific elements to avoid include

having your face obscured with a hat, glasses, a funny angle, or being too far away
a very dated photo
low resolution or not the right shape for LinkedIn
A complete profile is really important – you might as well take advantage of this 'owned' space. As with the company page, to amend your personal LinkedIn profile, click on the pencil icon next to each section. You can add additional sections by clicking on 'add profile section'.
4. Posting
Once your company page and personal profile are in top shape, you need to start posting. An engaging LinkedIn presence relies on a regular stream of interesting and engaging content to achieve the objectives you set out earlier. You should align your LinkedIn content plan with your overall content plan, and focus content on being genuinely helpful and interesting, not overly salesy.
We achieve the best results when we post a mix of text, images, videos, infographics etc. But, even when sharing different forms of content, it's important to maintain consistency, both in style and frequency of posting.
Style-wise, create a series of uniformly branded and creative post templates to gain traction. We use Canva, which is a great tool for creating social post templates. Once you have a bank of templates stored, new posts will take no time at all to design.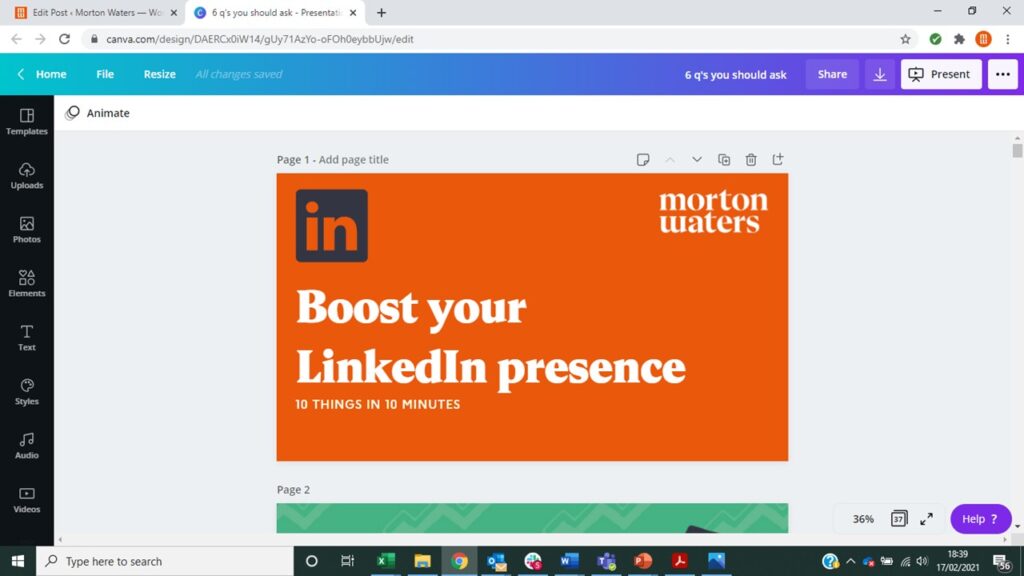 In terms of frequency, aim for 2 – 5 posts a week. If you haven't got time to create your own original content, comment/share/react to other people's content. Try an experiment – see what happens if you comment on someone else's post. Most likely you'll at least receive some profile views and maybe a connection request or two.
5. Share the load
At this point you might be thinking, "this blog is meant to be covering the bare minimum, but this is so much!"
It doesn't all have to be down to you. Encourage your team to get involved to create brand advocates.
Use the 'notify employees' function to alert employees that new content has been posted to the company page and is ready to be shared with their own networks. Your employees will likely,  collectively, have more connections than your company page has followers, so use them!
NB: We do find that a lot of employees are nervous about using LinkedIn if there is no structure around the types of content to share, what's appropriate to comment on etc. This is where having a plan and a social media policy comes in handy. With a strategy in place, and by building some structure around it, you can give your team confidence to post the right kind of content.
6. Tell people you're on it
Now you have a complete company page and personal profile, and you and your team are actively using the channel, tell people you are on it.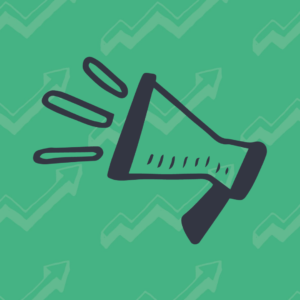 Put your URL on email signatures, blogs etc. Ask people to connect once you've met so you can continue the relationship and build your network.  You never know who is valuable, or who you could be valuable to.
There is a huge amount we cover on the topic of LinkedIn, so if we haven't covered your particular question in this blog, feel free to get in touch to ask us – and keep an eye out for future blogs about LinkedIn.
Next up is… 'Your weekly checklist for LinkedIn success'.
If you and your team could benefit from some guidance on how to present your best selves on LinkedIn, give us a call. Training teams on how to make the most of this platform's many features happens to be one of the things we love doing. Or we're equally happy running this channel on your behalf.