With direct access to your client base and other influencers readily available through LinkedIn, Twitter and other social media channels, there's more reason than ever before to get involved, so how do you go about it without exposing the company or its employees to problems?
'Social Selling' has become a necessity for all businesses regardless of size or industry. But, are your sales team confident enough using social media to get stuck in? And, have you equipped them with the tools they need to realise the benefits of social selling?
In this article we will touch on:
Social Selling – should you and your workforce be doing it?
How to harness the reach of your sales force
Tips and best practice
So, what exactly is Social Selling and where does its value lie?
In December 2022, there were around 34.9 million LinkedIn users in the UK, according to Statista (see data here). Alongside that, consider that Twitter's monthly social network market share in the United Kingdom was 20.67 percent in December 2022 (data here), and you start to get an idea of how widespread the influence of social media has become.
If you need more evidence, here are some eye-opening sales statistics to consider in 2023 from SPOTIO.
Build reputation, profile and influence through Social Selling
If you have an account for Facebook, Twitter, LinkedIn or Instagram, you're already engaged in some level of Social Selling or buying, possibly without even realising. However, as an organisation the potential for building reputation, profile and influence through these channels is huge.
Sharing targeted, varied content from a business account, with additional sharing by staff members, and with regularity will position your company as an expert and build trust and rapport by highlighting an understanding of your clients' needs. Build your client base with use of hash-tagging, allowing you to become easy to find with search functionality and additionally engage in correctly approached 'conversation' with potential clients and peers.
Krugman's theory of 'Effective Frequency' tells us that a consumer needs to be exposed to a product a minimum of three times for them to get to the point of purchase [4]. The first time they are exposed to it they ask, "What is it?", the second "So what?" and the third time they take a decision after answering the question, "Is this the time for me?" Although this decision-making process can be affected by a number of factors, the opportunity to maximise upon the delivery of your message through social selling cannot be mistaken.
Tips and best practice for social selling
Create a strategy
As with all marketing tactics, a strategy that sits around your social channel use is essential.  As well as ensuring you take the time to consider what you want or need to achieve, a strategy will also help you to address the elements that are necessary to ensuring that problems are avoided, lack of skills is tackled, messaging is consistent and objectives are achieved.  The social channel strategy should also be supported with a social media policy that protects both company and employees.
Profiles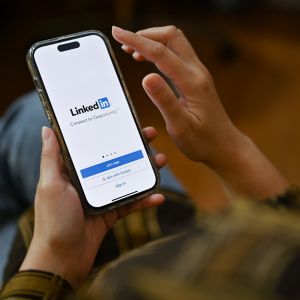 Consider both your company profiles and your employees' individual ones as both will have an influence and, seen together, should reinforce and support each other.  So often we see a professional looking company page being under supported by individual profiles which offer no consistency in terms of visual approach, job description or company objectives.  These personal profiles are a first port of call prior to a meeting, so seize the opportunity to set the tone, give cues for opening conversations and, above all, ensure the photograph enables the visitor to be confident in recognising you.
Stay active
A common occurrence is creation of a profile and then a period of inactivity. To remain at the forefront of your (potential) clients' minds, regular activity is imperative – partly to satisfy the apps' algorithms but also to form a consistent presence in people's minds. A mixture of media will keep your content fresh-feeling and interesting for the audience. Some examples could be:
Blogs
LinkedIn newsletters
Press releases
Thought-leadership articles
Case studies
Product profiles
Human interest pieces
Company news
Industry news
Client reviews and testimonials
Photography
By sharing expertise and thought-leadership content, you will demonstrate an in-depth understanding of your industry and anticipation of a client's requirements.
Hashtagging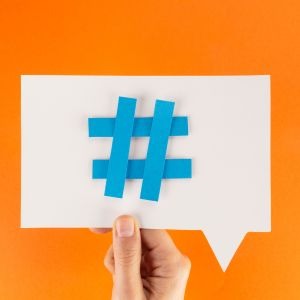 Hashtags can be of enormous use when researching potential clients and sales channels. Research into industry-specific hashtags allows you to then use these in your own material to appeal to your audience and inform them of how you could be of service.
When researching appropriate hashtags,  you will also be exposed to a wealth of information which is useful for marketing campaigns – what is happening in the world of your clients and how you can help with these specifics, thus ensuring your selling can be even further targeted. Search functions on social media sites will list hashtagging where used, giving you direction of hashtag choices so potential customers can find your content easily and effectively.
Connections
'Following' or connecting with other organisations within your industry, or relevant fields, not only increases your networking capacity but gives you access to up-to-date industry information and allows opportunity for responding to, and connecting with, other organisations: hence becoming visible to potential clients. Closely monitoring any comments left on your or others' posts and responding promptly and appropriately will heighten a client's feeling of connection with your organisation, bringing them a step closer to engaging with you of their own volition.
Groups
Participating in relevant LinkedIn groups will further expand the reach of your content and it's simple to find relevant groups for your industry with keyword searches. Submit your join request and then you can post content and join discussions once approved.
Relationships can be grown through asking questions or adding useful comments to others' posts and you can share your content to show expertise in the field. Events and new product details are perfectly placed to be shared within your groups and prospective clients can more easily become engaged with you by following your activity.
All together now
Your workforce is your best social selling tool. Whilst your company profile will attract a certain demographic to view your content, the reach presented by utilisation of key team members, or ideally your whole team, is far more substantial.
Confidence can be fostered in the use of social media as a tool by offering training to staff on best practice and giving simple instruction on use. A set of company social media guidelines may be useful to clarify the terms of use for your workforce.
For information about how Morton Waters can produce effective content for your organisation and train and guide your workforce in their use of social media, please get in touch.