Our mission.
We are a team of communications experts driven by curiosity and a desire to do our best for people and the planet. We help our clients amplify their qualities and achievements so they get the recognition they deserve. We do this with knowledge and integrity, ensuring our clients' communications are accurate and evidenced, fighting against greenwashing and greenhushing.
We don't stand on the sidelines.
We are proactive and interested in what will make your company more successful, and how marketing communications can help you achieve that. As an agency, we have each other's backs, and we'll do the same for you if you work with us.
We strive to provide the best client service possible.
It drives us mad when we work with agency partners who don't ring back, don't choose to resolve mistakes quickly and generally don't seem overly bothered about working to satisfy us as a client. So, we work hard to ensure that no-one has that opinion of us.
You will get 100% honesty from us.
We don't pretend to offer services we're outsourcing, from encouragement to constructive criticism, you can count on us to be clear and truthful.
Reviews
We make it our business to take care of our clients' businesses. We measure our success by theirs – and we won't be satisfied until they are.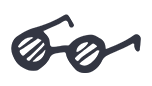 Knowledgeable
Strategic, creative campaigns with evidence-based actions to achieve your objectives.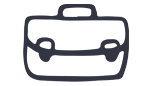 Professional
We protect your reputation with our experience, industry knowledge and commercial understanding.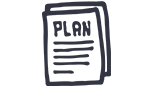 Reliable
We love a plan! Leaving nothing to chance, we hit our deadlines and our deliverables.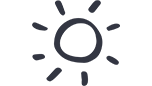 Enthusiastic
Our clients do great things to improve people's lives and that sparks us to do great things too.
Perfectly Located
Locations.
Our head office is located in the beautiful Sussex countryside, but we also have a hub at London Bridge.
So whether you prefer the leafy suburbs or city life, we have a place to meet. Looking after clients all over the UK, there are clearly many digital solutions but we're also happy to travel to you.